Five Man Trio

Band

Fun loving trio from Northeast PA
(Yes, there is only three of us)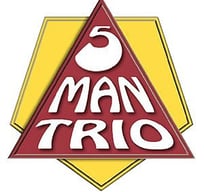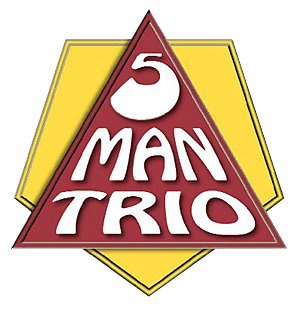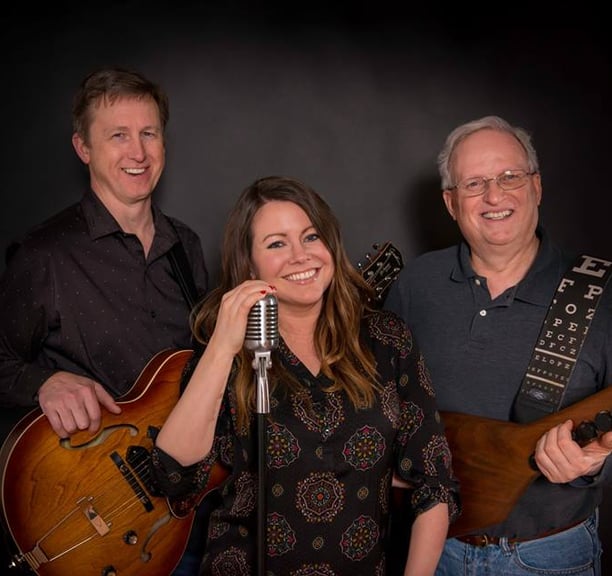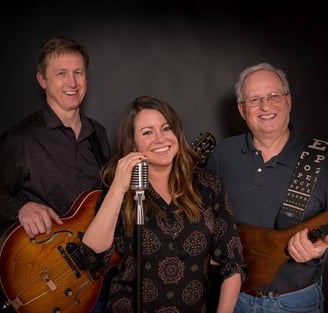 Upcoming 2024 Performances

Sat Apr 13, Kookalaroc's Bar and Grill 107 11th St Watkins Glen NY 14891, 6:00 - 9:00pm
Sat June 8, Kookalaroc's Bar and Grill 107 11th St Watkins Glen NY 14891, 6:00 - 9:00pm
Sat June 15, Watkins Glen Cardboard Regatta, Watkins Glen Marina, NY 4:00 - 7:00pm
Sat Aug 10, Waverly Glen Music Festival, 85 Moore St. Waverly NY, 12:30 - 2:00pm
Sat Aug 24, Kookalaroc's Bar and Grill 107 11th St Watkins Glen NY 14891, 6:00 - 9:00pm
Sat Oct 19, Kookalaroc's Bar and Grill 107 11th St Watkins Glen NY 14891, 6:00 - 9:00pm
Sat Dec 21, Kookalaroc's Bar and Grill 107 11th St Watkins Glen NY 14891, 6:00 - 9:00pm



Past 2023 Performances
Sat Apr 15, Sam's Bar & Grill 912 N Wilbur Ave, Sayre, PA 18840, 8:00 - 11:00pm
Sat Apr 29, Kookalaroc's Bar and Grill 107 11th St Watkins Glen NY 14891, 6:00 - 9:00pm
Sat May 13, Grist Iron Brewery, 4880 NY-414, Burdett, NY 14818, 5:00 - 8:00pm
Fri May 19, Taste of the Valley (Waverly Glen Park, Waverly NY), 5:30-7:30pm
Thur Jun 22, Athens Summer Concert Teaoga Square Gazebo Downtown, 6:00 - 8:00pm
Sat Jun 24, Diversion Brewing - 729 Wyncoop Creek Rd Chemung NY, 4:30 – 7:30pm
Wed Jul 12 Private Event, Nichols NY 2:30 - 6:00pm
Thur July 13 Towanda Concert in the Park, Tommy Fairchild Park, East Towanda, 7:00 - 8:30pm
Fri July 14, Mooney's 506 S Elmira St, Athens, PA 6:00 - 9:00pm
Sat July 15, Kookalaroc's Bar and Grill 107 11th St Watkins Glen NY 14891, 6:00 - 9:00pm
Sat July 29, Tin Barn Brewing 5428 NY-14, Dundee, NY 14837 2:00 - 5:00pm
Mon July 31, Waverly Glen Concert Series, 85 Moore St. Waverly NY, 6:30 - 8:00pm
Fri Aug 11, Mooney's 506 S Elmira St, Athens, PA 6:00 - 9:00pm
Sat Aug 12, Flying Taco, 7 State St, Towanda PA 18848 6:00 - 9:00pm
Sat Aug 26, Sayre Borough End of Summer Celebration 4:30 - 6:00pm
Sun Aug 27, Binghamton Porchfest West Side Binghamton NY, 12 noon - 6:00pm
Sat Sept 2, Diversion Brewing - 729 Wyncoop Creek Rd Chemung NY, 4:30 – 7:30pm
Sun Sept 3, Tin Barn Brewing 5428 NY-14, Dundee, NY 14837 2:00 - 5:00pm
Sat Sept 9, 1st Annual Towanda Porchfest, 102 York Avenue, Towanda PA 2:00 - 3:00pm
Sat Sept 23, Kookalaroc's Bar and Grill 107 11th St Watkins Glen NY 14891, 6:00 - 9:00pm
Sat Oct 14, Tin Barn Brewing 5428 NY-14, Dundee, NY 14837 4:00 - 7:00pm
Sat Nov 18, Kookalaroc's Bar and Grill 107 11th St Watkins Glen NY 14891, 6:00 - 9:00pm



Cold Shot, Bluestone Brewery
Reasons Why, Binghamton Porchfest
Black Horse and a Cherry Tree, Railhouse Taproom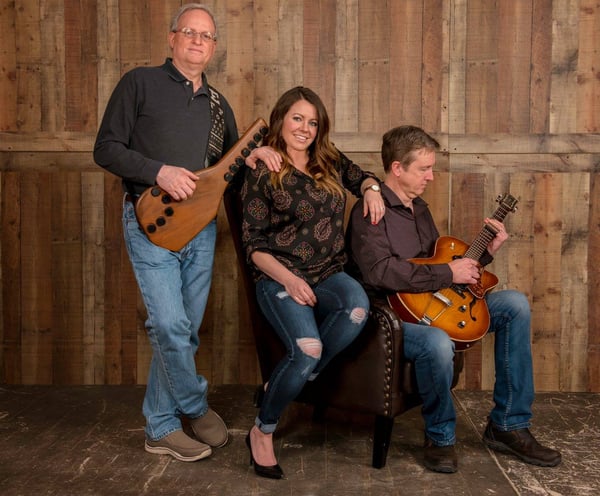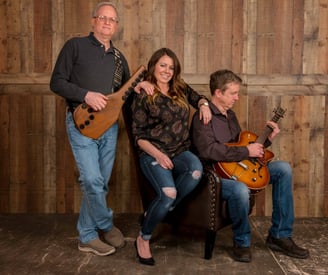 5 Man Trio has been playing since 2002.
Former members of the band Mother Funk, Scott and Rich have been playing music together since 1992. Brittany joined the band in 2013.
Having just 3 members, the band has an amazingly full sound.
Brittany provides strong lead vocals and adds a nice texture to the songs.
Scott with his many musical influences and great technique, fills in a lot of space with his guitar and effects.
Rich holds down the rhythm section with his Drumitar and Bass Pedals.


Subscribe to our newsletter